The following matrix illustrates the scope of C2C CC and cross-cutting activities of the 24 subprojects.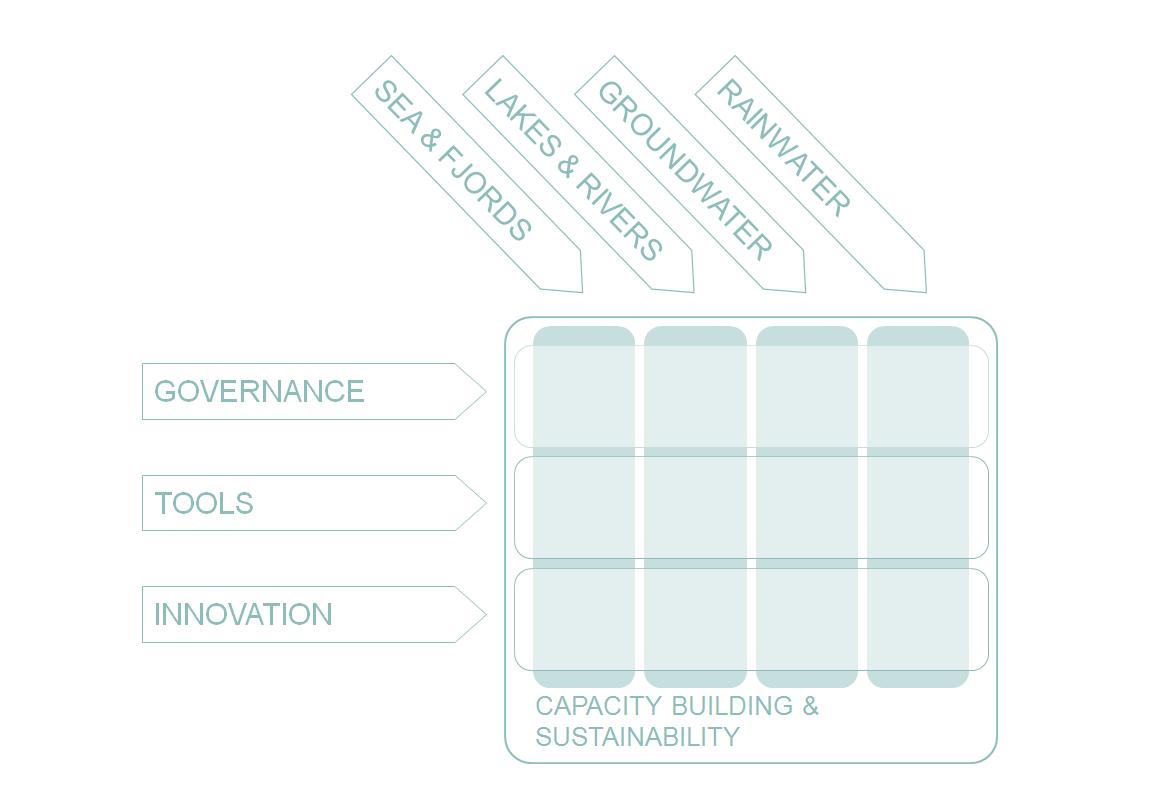 The descriptions of each subproject are accompanied by an illustration of which part of the matrix the subproject adresses.
The project involves the entire water circuit (the vertical topics) and across these; ways and means of developing new necessary tools for decision making, governance and the development of innovative ways in which to plan and propel solutions. The individual municipalities´ subprojects can be found in the intersection between these seven topics.