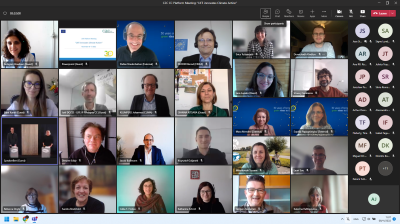 The European Climate Infrastructure and Environment Executive Agency (CINEA), NEEMO, and the LIFE Integrated Project Coast to Coast Climate Challenge (C2C CC) had the great pleasure to host the platform event on systemic innovation and climate action.
The platform event showcased best practice of systemic innovations that make municipal and regional climate change faster, better, and smoother.
The event took place on 8 and 9 November 2022, and included discussions on how systemic innovation can enhance climate action and how replication of good practice can be supported.
The presentations from 8 November can be downloaded here and the presentations from 9 November can be downloaded here.
Find the agenda for the meeting here
Find the concept note for the platform meeting here